One Week Until Picture Day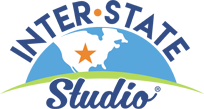 Scribner-Snyder High School, Picture Day is Friday, Sep 25.
Click here to view 60+ styles!
Animated Styles For A Cause
Picture Day Tips- The Details
Choose some simple accessories to add interest and character to the portrait.
Lay out your child's outfit a few days in advance.
For younger children, begin telling them what to expect on Picture Day so they'll be prepared.
Connect with Inter-State Studio:
201WFppSPD
2835292164
NE6653
Inter-State Studio & Publishing Co., 3500 Snyder Ave., Sedalia, MO 65301